VALMONT PURITY IN GLACIER

We were happy to be invited by Valmont Hong Kong to work with them for the launch of their new skincare line.
To start with, we created an in store installation for their spa, we designed our own version of dream chalets. The 5 chalets are sit on top of a snowy mountain that is over 2.5m long.


---
Secondly, we created an illustration expressing the beauty of the Swiss landscape.
The illustration was used for all their communication in print and digital, as well as a mobile app and the design layout of the pop up store.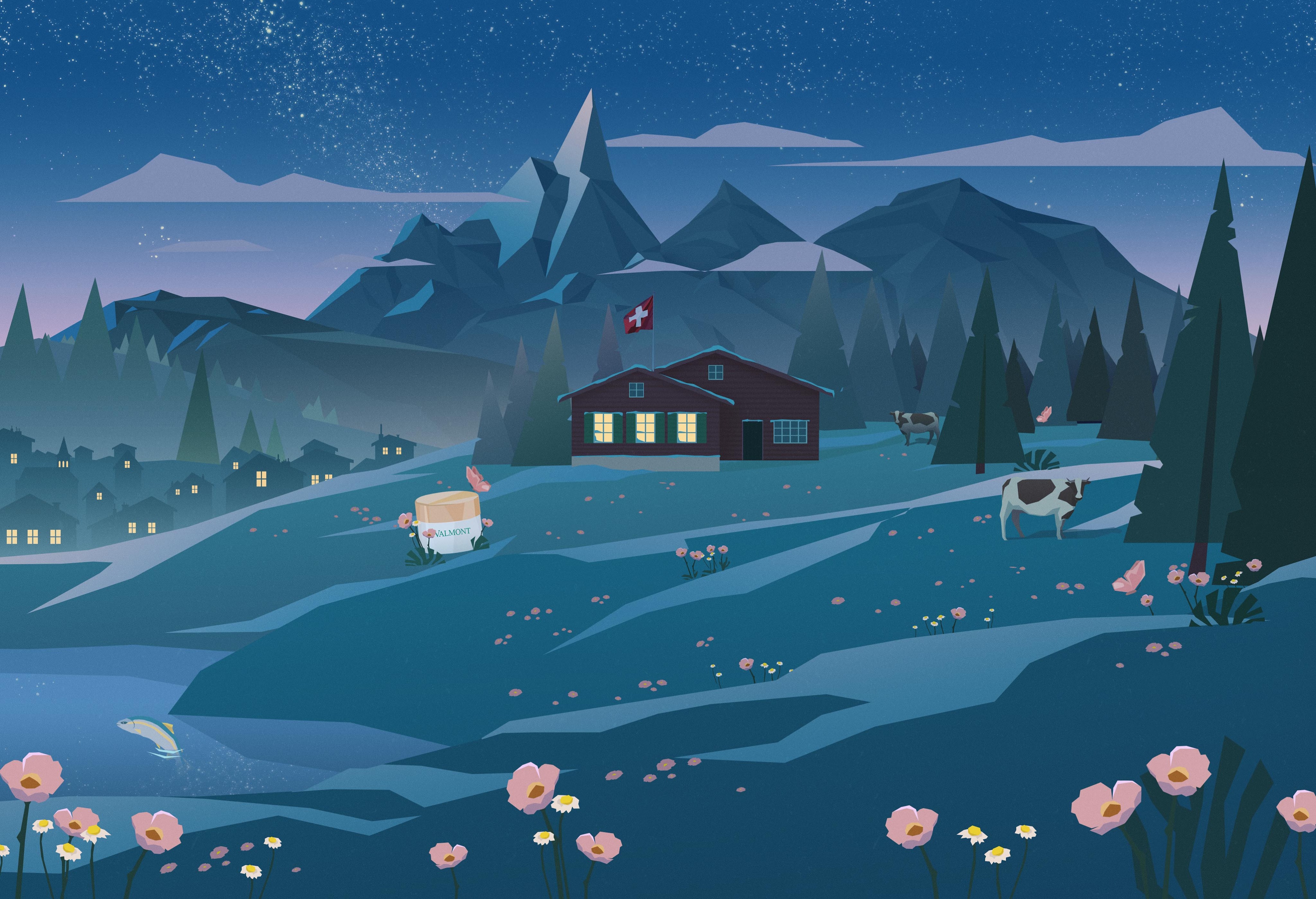 Finally, based on our illustration, we designed and handmade 4 window displays for all their stores and spas across Hong Kong and also an installation at the pop up store.
A cheerful bear fishing a Valmont product by a Swiss riverside.
---
---
CREDITS